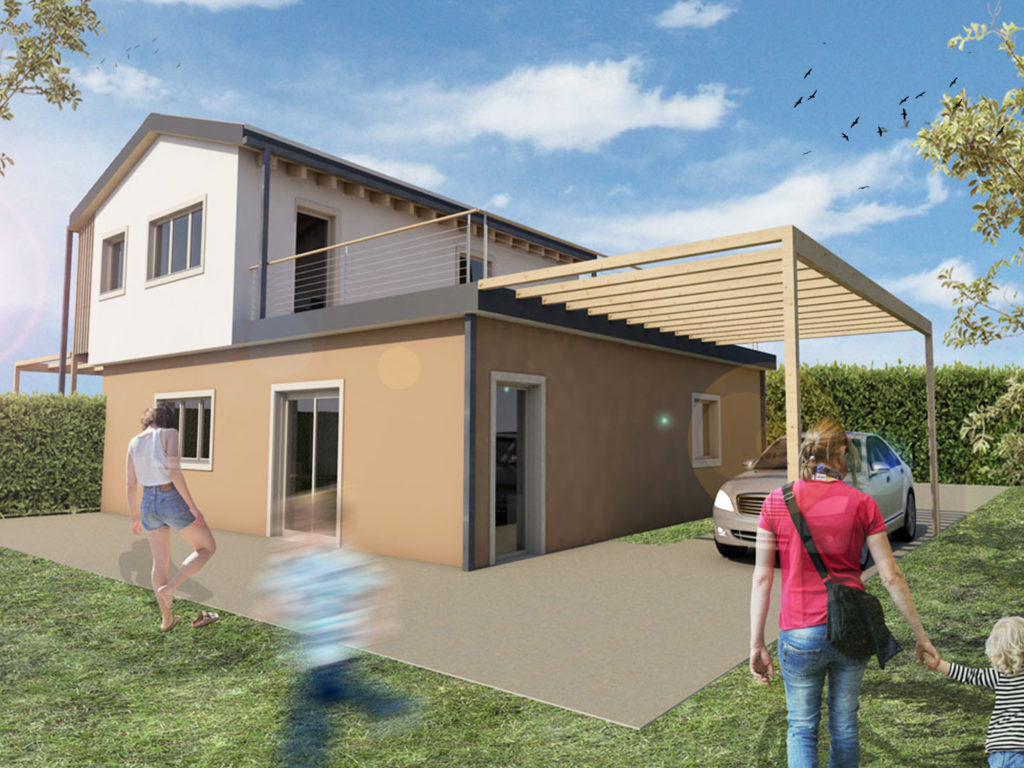 PROJECT STATUS: Design
DESIGN: Arch. Ernesto Fava
LOCATION: Monticelli Terme, Parma, Italy
SURFACE: 200 sqm
April 2017
The Project, developed through co-operation with Gandelligroup construction enterprise, consists in a sustainable double Villa in Monticelli Terme, a small village in Parma.
The whole design is motivated by the following targets:
– to reach energetic independence, through the definition of an efficient photovoltaic system with a peak power of  6 kW and three storage batteries of 2 kW each one.
– to drastically reduce the thermal losses, by using  double Rockwool panels coibentation which integrates a Cross-lam structure.
-to optimize the thermal efficiency, through the definition of a compact volume and some adjustements on the exteriors, such as the ardesia tiles roof which empowers the solar radiations' absorption of the photovoltaic panels.
-to standadize elements, in order to combine them into complex but not complicated designs, which allow to drastically reduce the construction costs.