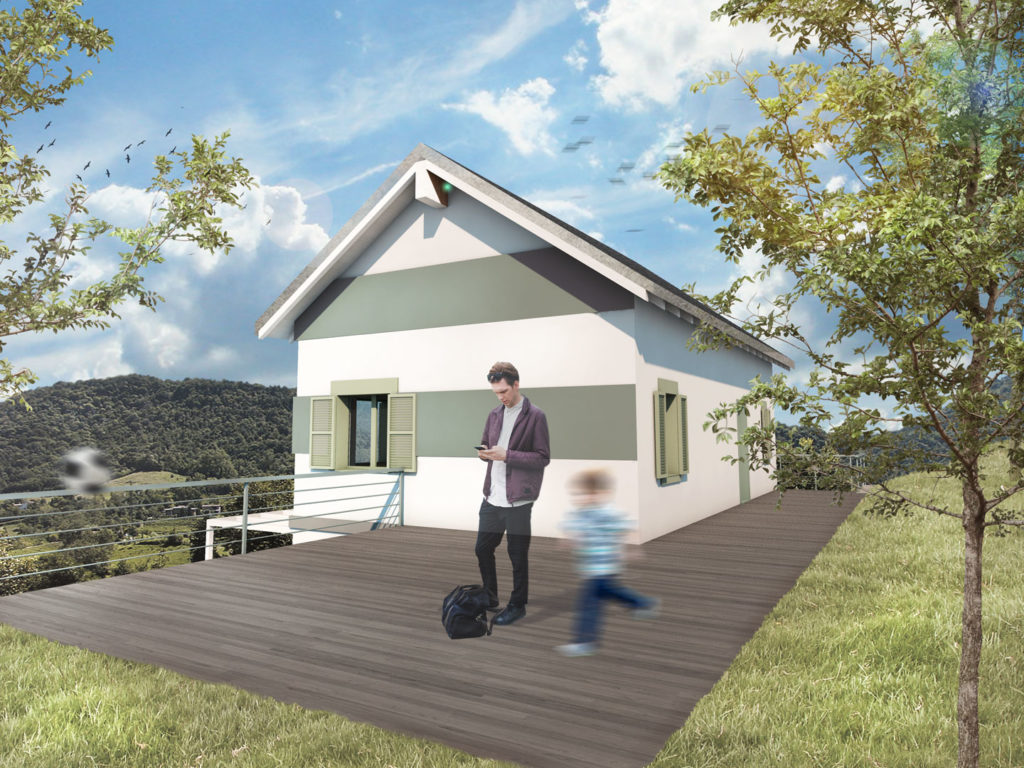 PROJECT STATUS: In construction
DESIGN: Arch. Ernesto Fava, Arch. Giuditta Gandelli
EXECUTIVE: Gandelli House Srl
LOCATION: San Giorgio Monferrato, Alessandria, Italy
SURFACE: 230 sqm
March 2018 – In progress
Co-operation with Gandelli Group enterprise, Giuditta Gandelli Architect and Modesto Bertotti civil-engineer to design and build a one-family villa in San Giorgio Monferrato, Alessandria, Piemonte, Italy. The project is in line with the most recent regulations concerning sustainable and durable materials, reduction of emissions and energy-management costs. The surface is around 230 sqm, organized on two levels: Living and a huge portico on the ground; bedrooms and terrace on the upper floor. The architecture of the construction is respectful of the morphology of the site, which is located inbetween the beautiful hills of Monferrato territory and part of the Unesco Heritage.