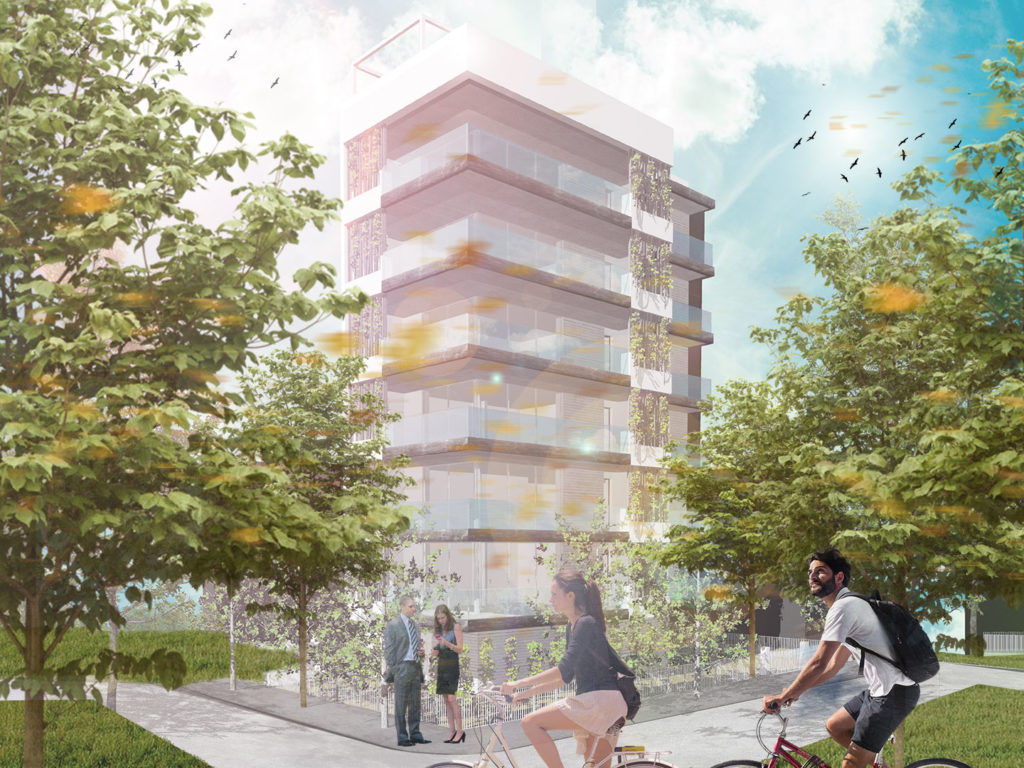 PROJECT STATUS: Construction
GRAPHIC DESIGN: Arch. Ernesto Fava
EXECUTIVE: Gandelli House Srl
LOCATION: Jesolo Lido, Venice, Italy
FLOOR TOTAL SURFACE: 700 sqm
​Development of Schemes, plans, 3d models, technical descriptions and factibility studies in co-operation with GandelliGroup Enterprise for a multi-storey residential building in Via Zara n°36, Jesolo Lido (VE). Definition of a unique logo which could characterise all the projects which are going to be constructed in Jesolo from GandelliGroup Enterprise, such as StarPalace. The logo is a synthesis of our ecological design lineguides and the context where the project takes on.