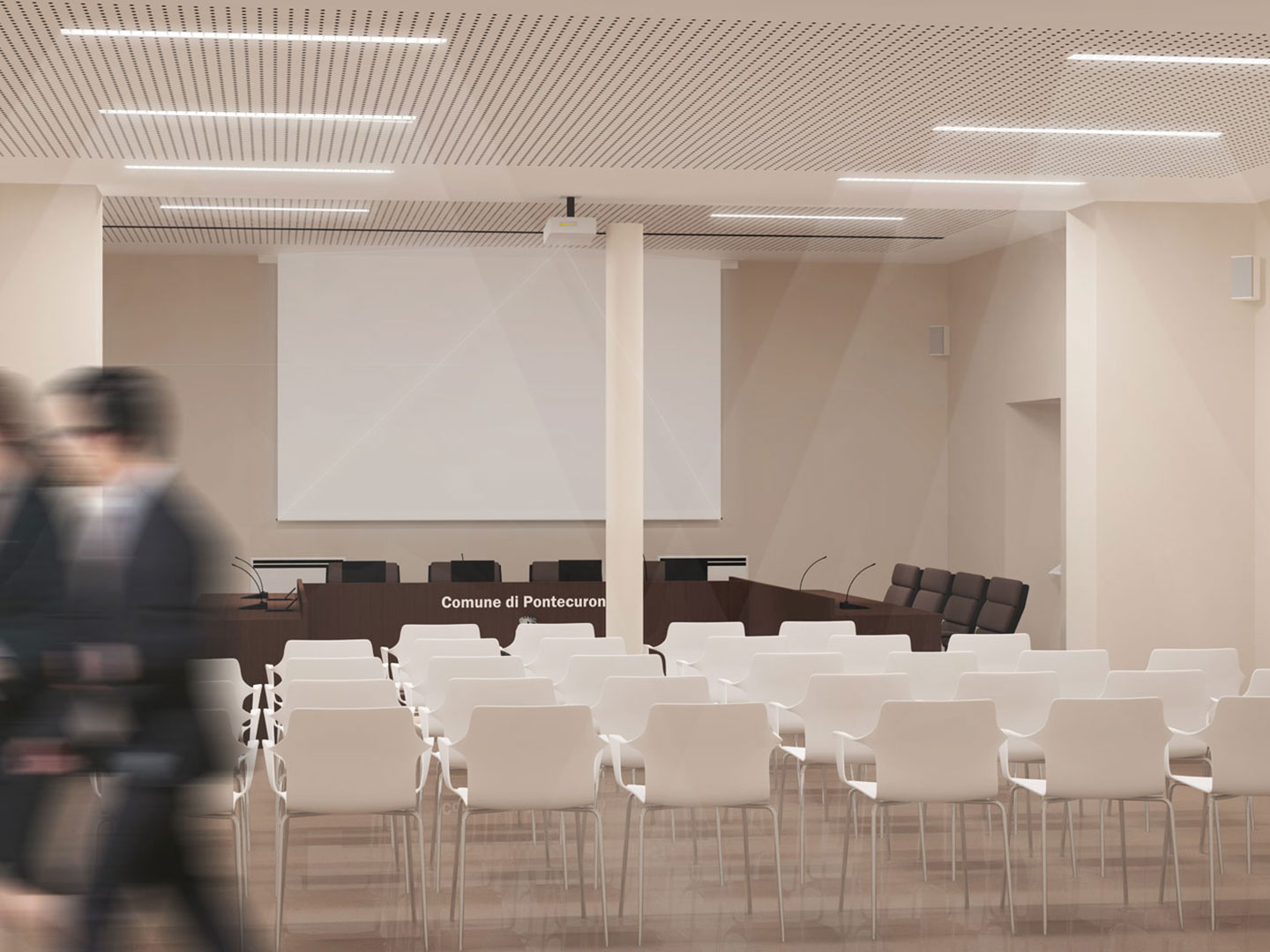 PROJECT STATUS: Construction
DESIGN: Arch. Ernesto Fava, Arch. Alessio Cedro, Archiloco SAS
EXECUTIVE: SI.ME.TE Srl
LOCATION: Via Emilia 26, Pontecurone, Alessandria, Italy
BUILT SURFACE: 200 sqm
July 2019 – In progress
Restoration of the facades and renovation of part of the former Town Hall in Pontecurone, Alessandria, Italy, intended to be transformed into the new Council Chamber. The closure of an old carriage entrance between via Emilia and the inner court allowed to realize a foyer welcoming the incoming public. The foyer defines a filter between the meeting room and the Council Chamber and is equipped with exhibit walls and vending machines. The refunctionalization of the existing fabric consists in both the interior reorganization through the demolition of the architectural barriers and the restoration of the facades, including the installation of new doors and windows.