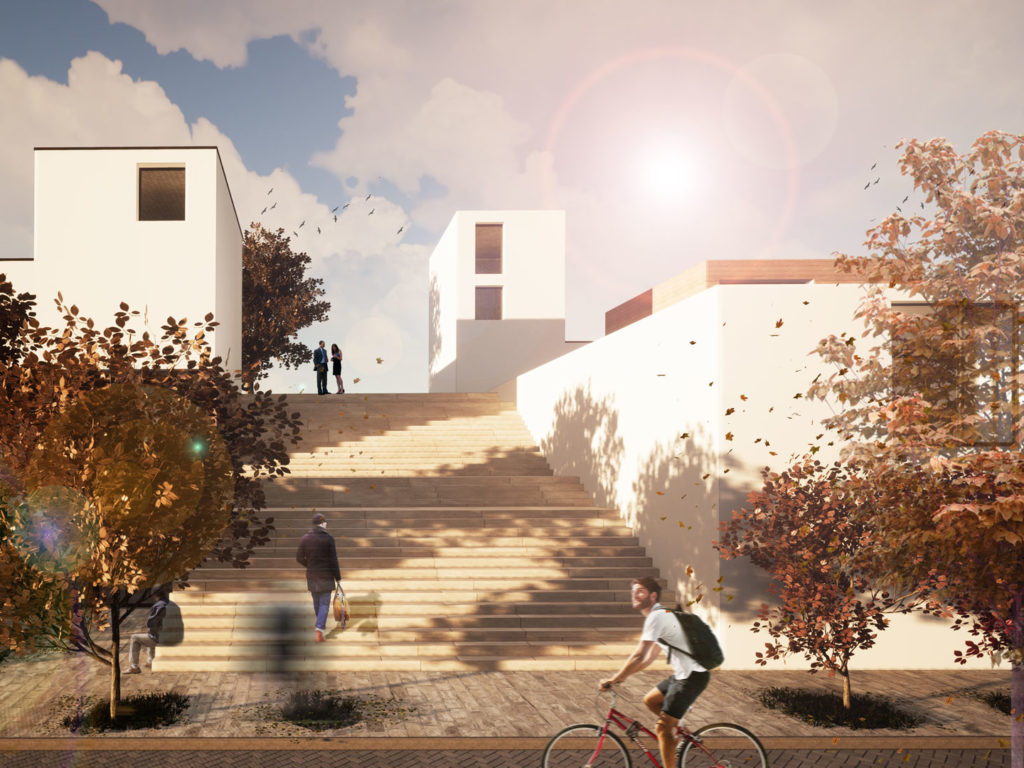 PROJECT STATUS: Concept
DESIGN: Arch. Ernesto Fava, Urbz Studio Mumbai
LOCATION: Sadong-Ri, Ulleung-Do, South Korea
PARCEL SURFACE: 45000 sqm
September 2017
The Sadong-ri neighborhood in Ulleung-do Island is the subject of a deep transformation. A big harbor is going to be developed to respond to the touristic demand, and there is an urgent need to redefine infrastructures and facilities. The local identity is strong. It is fundamental to address the transformation of the area by respecting the inhabitants' needs. By assuming that a future development on this part of the Island will start anyway, our work consisted into the definition of hypothesis of how this development could start in a sustainable way. Since some services are already part of the harbor area entourage, we decided to find a way to empower them next to the rise of new ones, and we thought about how a mixed-use neighborhood could collaborate to make this area more attractive without destroying the beauty of its landscape.