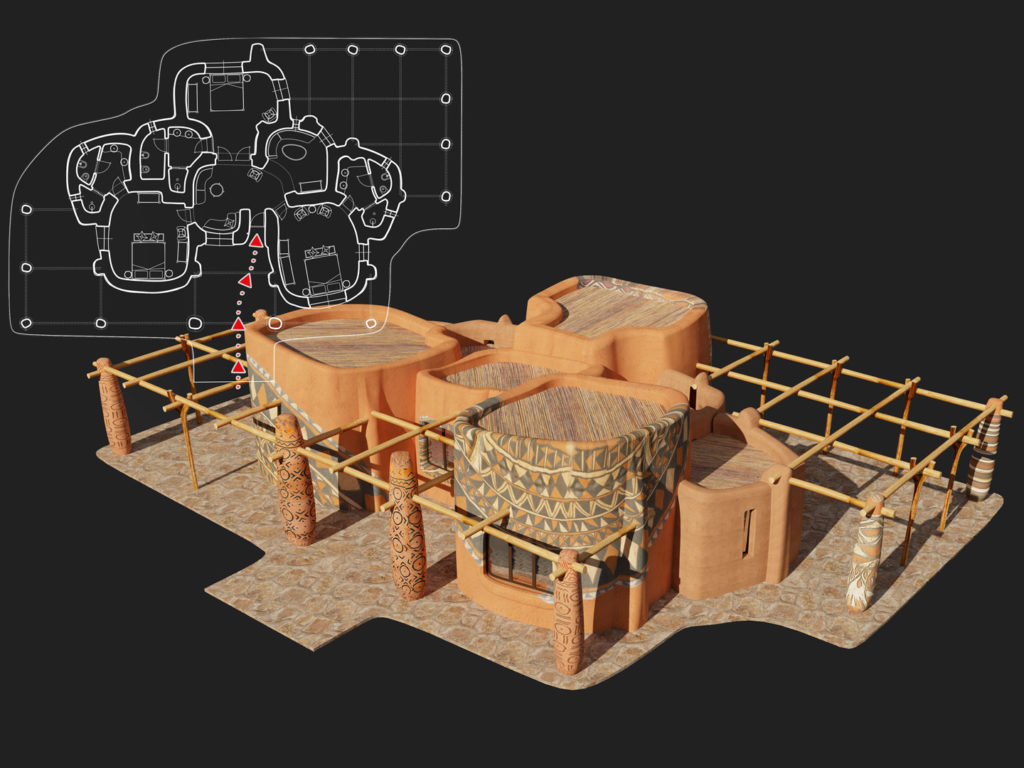 PROJECT STATUS: Development
DESIGN: Arch. Ernesto Fava, Arch. Sergio Carletto
EXECUTIVE: Gandelli Mozambique
LOCATION: Mecùfi, Mozambique
PARCEL SURFACE: 80.000 sqm
March 2018 – In progress
The Mecùfi Masterplan aims to establish a new model of tourism, based on the share of knowledge, techniques, culture. By defining a connection between the tourist resort and the training hub, a new cosmopolitan model emerges. The creative process behind this project refers to the concept of Third Paradise, developed by the famous Italian artist Michelangelo Pistoletto. This idea embodies the collision between the natural and the artificial. It depicts a place where the beauty of the uncontaminated territory and the potential of the human mind come together, connecting themselves in a collective space where locals and foreigners have access to dialogue and share of knowledge. This symbol carries the idea that development in emerging economies has to be supported in a way which is more regardful of the countries' respective contexts, people, cultures, customs and traditions. The morphology of the design we propose is a material transposition of the idea of collective, sustainable growth. Three circles define the main functions (Resort Facilities/Plaza, Campus, Conference Hall). However, this flexible model is open to multiple uses: more circles/functions can be added to respond to further local needs.